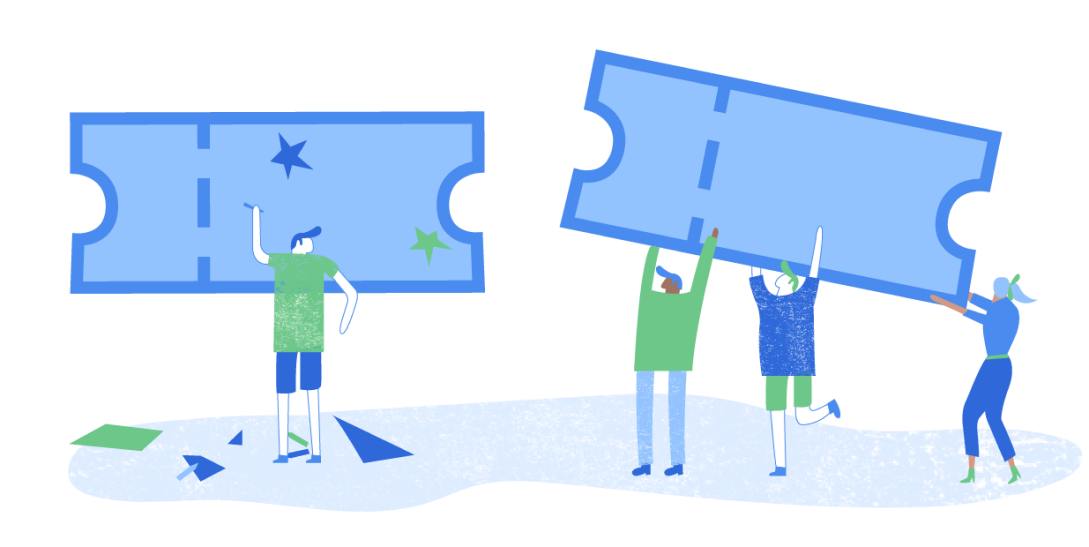 1
Customize Your Tickets For Any Show.
With our free thermal ticket design tool, you can customize your thermal tickets in minutes from your smartphone or computer. Just populate all the event details, and with one click we'll print and ship your thermal tickets right to your door in no time.
2
Give Your Fans A Professional Experience.
The worst mistake artists make is using cheap looking tickets when promoting their show. Potential new fans judge an unsigned artist based on their first impression, so you always want to appear professional when promoting. Plus, having professional physical tickets when promoting your show means you can make that vital face-to-face interaction with fans and sell them a ticket right there on the spot.
3
Fans need a cash option
Cash ticket sales are still crucial in today's concert industry! Despite the fact that online shopping is on the rise, most music fans still prefer to pay for a physical hard copy ticket with cash. So if you are trying to promote your live shows with online tickets only, you're really missing out on a lot of easy sales. Utilize both online tickets and physical cash tickets, and make sure tour thermal tickets look legit!
Design your Tickets